67 TASTY MASTERBUILT SMOKER RECIPES
For a limited time, we're running a special promotion.
Normal price for this eBook is $17 but now you can get it for just $7.
This offer expires in: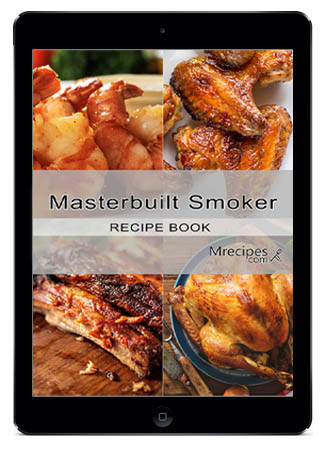 Mrecipes.com eBook
is the most popular recipe book
for your Masterbuilt Smoker.
Get Yours NOW!
It's only $7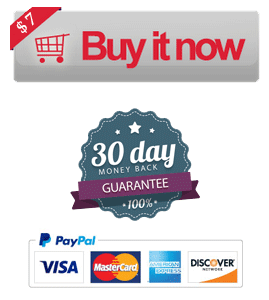 Our cookbook includes the following tasty recipes:
Beef Recipes
Dry Rubbed and Smoked Tri-Tip Roast
Dry Rubbed Smoked Brisket
Insanely Good Smoked Hamburgers
Beef Meatloaf with Tangy Glaze
Beef Jerky
Corned Beef with Pastrami Rub
Seasoned Chuck Roast
Ribeye Steaks with 2 Sauces
Pork Recipes
Homemade Smoked Maple Cured Bacon
New England Style Smoked Baby Back Ribs
Boston Butt for Pulled Pork
Savory and Sweet Smoked Ribs
Ham Hocks and Black Bean Soup
Pork Chops Two Ways – Brined & Dry Rubbed
Ham with Glaze
Pork and Lamb Sausage
Dry Rubbed Pork Shoulder and Tacos
Pulled Pork Sandwiches with BBQ Sauce
Whole Bologna
Spiced and Smoke Pork Loin
Poultry Recipes
Brined and Smoked Pheasant with a Honey Glaze
Perfect Smoked Thanksgiving Turkey + Sides
Marinated Chicken Skewers / Kabobs
Chicken Wings 2 Ways: Sweet & Spicy and Herb
Boneless Duck Breast 2 Ways
Drumsticks Three Ways – Seasoned, Buffalo and Lemon & Herb
Whole Smoked Turkey With Herbs
Seafood Recipes
Brined and Smoked Striped Bass
Brined and Smoked Mullet with Creole Seasoning
Cured and Smoked Salmon
Lemon Pepper Smoked Tuna
Dry Brined and Smoked Redfish Fillets
Delicious Shrimp
Jerk Tilapia with Pineapple Salsa and Herbed Rice
Seasoned Shrimp Skewers / Kabobs
Fresh Oysters Prepared 2 Ways
Whole Snapper with Chimichurri
Trout Fillets: Brined or Marinated
How to Smoke Vegetables and Fruits
Miscellaneous Recipes
Delicious Smoked Deviled Eggs
Christmas Recipes
Mac and Cheese with Cheddar and Gruyere
Rabbit in Two Ways – Provencal Style and Dry Rub Crusted
Sweet and Sour Tofu Skewers
Wild Game – Venison, Boar, and Quail

100% No-Risk Money Back Guarantee!
You are fully protected by our 100% No-Risk Guarantee. If you do not like our recipe eBook, let us know within 30 days and we will refund 100% of your money.

eBook will be provided in .pdf format which you can download and open on pretty much any device. it also prints well.