Mullet is a southeastern favorite to fish for and to eat. It is caught off the shores of the southern Atlantic and the Gulf of Mexico. Mullet fish are jumpers and aren't the easiest fish to catch. For that reason, it is quite a rewarding snag for the recreational or weekend angler.
If you happen to score a large catch you might want to smoke the fish in your Masterbuilt Electric Smoker. Smoking is a great way to preserve fish. Mullet is an oily fish with delicate white flesh and a slightly nutty flavor. The oiliness really helps to keep the flesh moist during the smoking process. And, it provides a fair amount of heart healthy omega-3 fatty acids.
Mullet is commonly butterflied and the backbone removed before it goes into the smoker. You can also smoke the fish with the bones intact and remove them after. It is recommended that the fish be wet or dry brined before smoking. The fillets are enjoyed warm right out of the smoker, often served on a salad. The smoked fish can also be transformed into one of Florida's favorite dishes, smoked fish pate or spread. We'll explore a couple of recipes for smoked mullet. First, let's smoke the fresh fish.
Creole Seasoned Brined and Smoked Mullet Recipe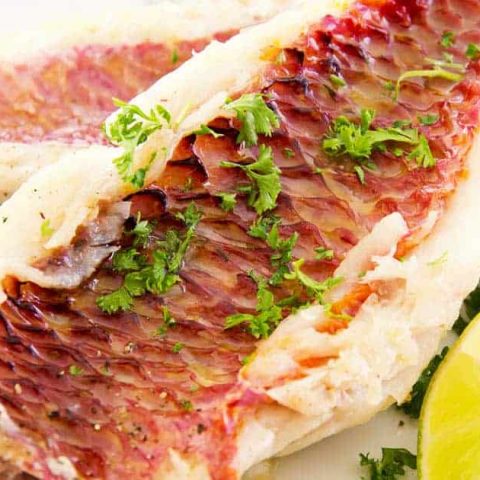 Creole Seasoned Brined and Smoked Mullet
Additional Time:
10 hours
Total Time:
11 hours
25 minutes
Mullet is a southeastern favorite to fish for and to eat. Learn to smoke perfect creole seasoned brined mullet.
Ingredients
4 whole cleaned mullets, butterflied and pin bones removed
1/2 cup kosher salt
1/4 cup packed brown sugar
3 TBS Creole seasoning (ingredients are below)
1/4 cup extra virgin olive oil (EVOO) + remaining Creole seasoning
6 lemon slices
Lemon wedges for serving
Creole Seasoning:
1 TBS paprika
2 tsps dried oregano
2 tsps dried thyme
2 tsps freshly ground black pepper
1-1/2 tsps onion powder
1-1/2 tsps garlic powder
1/2 – 1 tsp cayenne pepper
Instructions
In a glass jar with a lid, mix together all the Creole seasoning to combine well.
If not already done, gut, clean, butterfly and remove the backbone and pin bones from the fish.
In a mixing bowl, whisk together the salt, sugar, and 3 tablespoons of the Creole seasoning to make a dry brine. Seal the jar with the remaining seasoning and reserve for later. Place 1/3 of the dry brine in a layer in the bottom of a glass baking dish. Place 2 of the fish, open and flat, skin side down, on top of the brine and press down lightly. Press
another 1/3 of the brine into the flesh of the fillets. Place the other 2 fillets of fish on top of the brine that is on the bottom fillets, flesh side down. Sprinkle and pat the remaining brine on top of and around the sides of the fish. Cover the dish with plastic wrap and place in the refrigerator for 8 hours and up to overnight.
Remove the fish fillets from the dish and rinse under cool running water. Pat the fish dry with paper towels. Place the fillets, skin side down, on a rack inside a sheet tray. Place the tray in the refrigerator for 2 hours to allow the fish to dry. Take the tray of out of the refrigerator approximately 45 minutes before you prepare the smoker.
Fill the water bowl of the smoker halfway with water and add the lemon slices. Add the wood chips to the side tray. Preheat your smoker to between 150°F and 170°F with the vent open. While the smoker is preheating, mix together the EVOO and the remaining Creole seasoning. Brush this on the flesh side of the fish.
Place the fish fillets, skin side down, directly on a rack inside the smoker. Smoke for 1 hour, and then check the temperature with a meat thermometer. You are looking for an internal temperature of approximately 145°F. Continue smoking until the proper temperature is reached. Replenish the water and wood chips if needed. The total smoking
process may take up to 2 or 3 hours.
Serve the mullet with lemon wedges and your favorite sides, such as potato salad, smoked corn on the cob, broccoli or shaved Brussels sprouts slaw, and pickles. You can make a fish pate or a salad with the leftover fillets.
Nutrition Information:
Yield:

4
Serving Size:

1
Amount Per Serving:
Calories:

93
Total Fat:

2g
Saturated Fat:

0g
Trans Fat:

0g
Unsaturated Fat:

1g
Cholesterol:

0mg
Sodium:

10883mg
Carbohydrates:

21g
Fiber:

4g
Sugar:

12g
Protein:

2g
Smoked Mullet Pate Recipe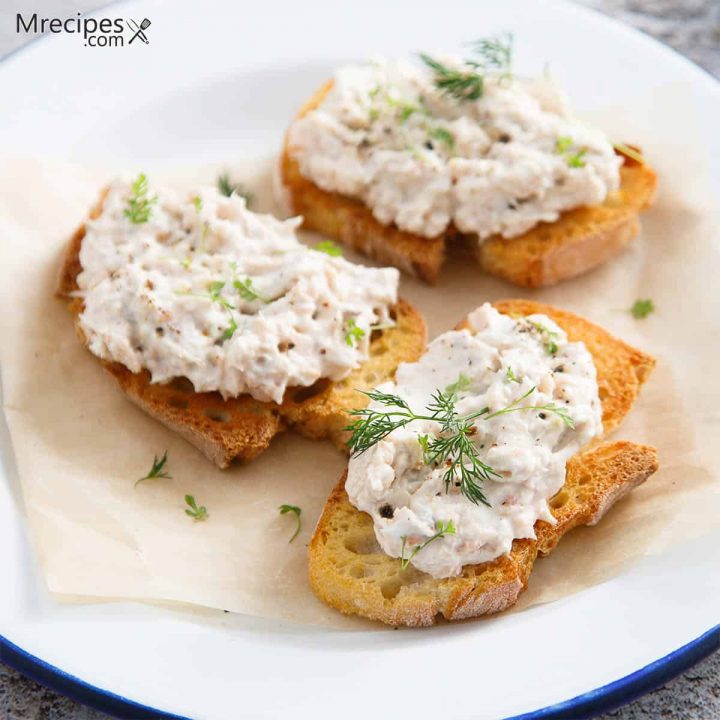 Smoked Mullet Pate
Learn to make delicious smoked mullet pate. Serve with your favorite bread or crackers.
Ingredients
1 pound smoked mullet
1/2 cup mayonnaise
1 medium celery stalk, diced finely
4 scallions finely chopped
1/4 cup roughly chopped Italian parsley
1 TBS capers
1 TBS fresh lemon juice
Salt and pepper to taste
Toasted baguette slices or stoned wheat crackers
Instructions
Remove the fish from the skin and flake into bite size pieces with a fork. In a large mixing bowl, Place the mullet meat, celery, scallions, parsley, capers, and lemon juice. Mix together and add the mayonnaise 1 tablespoon at a time until the consistency you desire is achieved. Season with salt and pepper, if needed. Cover and refrigerate for 2 hours.
Serve with toasted bread or crackers as an appetizer or party snack.
Nutrition Information:
Yield:

4
Serving Size:

1
Amount Per Serving:
Calories:

221
Total Fat:

21g
Saturated Fat:

3g
Trans Fat:

0g
Unsaturated Fat:

17g
Cholesterol:

12mg
Sodium:

366mg
Carbohydrates:

7g
Fiber:

1g
Sugar:

1g
Protein:

2g
Smoked Mullet and Avocado Salad Recipe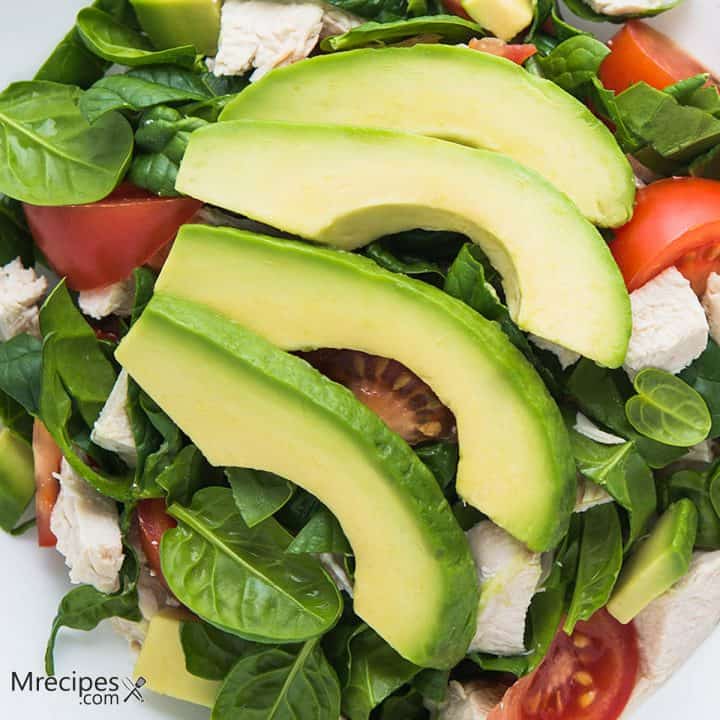 Smoked Mullet and Avocado Salad
Learn to make a fresh avocado salad with smoked mullet.
Ingredients
3 cups smoked mullet, skin and bones removed, pulled into large bite size pieces
2 ripe, yet firm, avocadoes
1 cup cherry or grape tomatoes
1 cup baby arugula or baby spinach
1 cup sour cream
Zest of 1 lemon
1 TBS lemon juice
2 TBS chopped fresh dill
Sea salt and freshly ground black pepper to taste
Instructions
In a small bowl, whisk together the sour cream, lemon zest, lemon juice, and dill. Season with salt and pepper to taste. Set this aside.
Slice the avocadoes in half and remove the pit with the blade of your knife. Peel them and cut into 1/4 inch thick
slices. Cut the tomatoes in half. In a large bowl, gently toss together the fish, avocado, tomatoes, and greens.
Place the salad on a serving platter or in a shallow serving bowl. Spoon the dressing evenly over the salad, but don't toss to combine. Serve as is with some nice crusty bread.
Nutrition Information:
Yield:

4
Serving Size:

1
Amount Per Serving:
Calories:

228
Total Fat:

19g
Saturated Fat:

7g
Trans Fat:

0g
Unsaturated Fat:

9g
Cholesterol:

34mg
Sodium:

104mg
Carbohydrates:

16g
Fiber:

5g
Sugar:

8g
Protein:

3g
Storing Smoked Mullet
Fish can be enjoyed while still warm right out of the smoker. It is also commonly eaten after being chilled in the refrigerator. Oily fish, like mullet, will keep in the refrigerator for about 6 days. Just wrap it well or place it in a sealed plastic bag.
Smoked fish can be frozen and kept for at least 6 months. If you vacuum seal it the fish will last even longer in both the refrigerator and the freezer. Freeze the fish as soon as possible for best results and remember to mark the date on the package. The texture of the defrosted fish might be a little less firm than that of freshly smoked mullet.